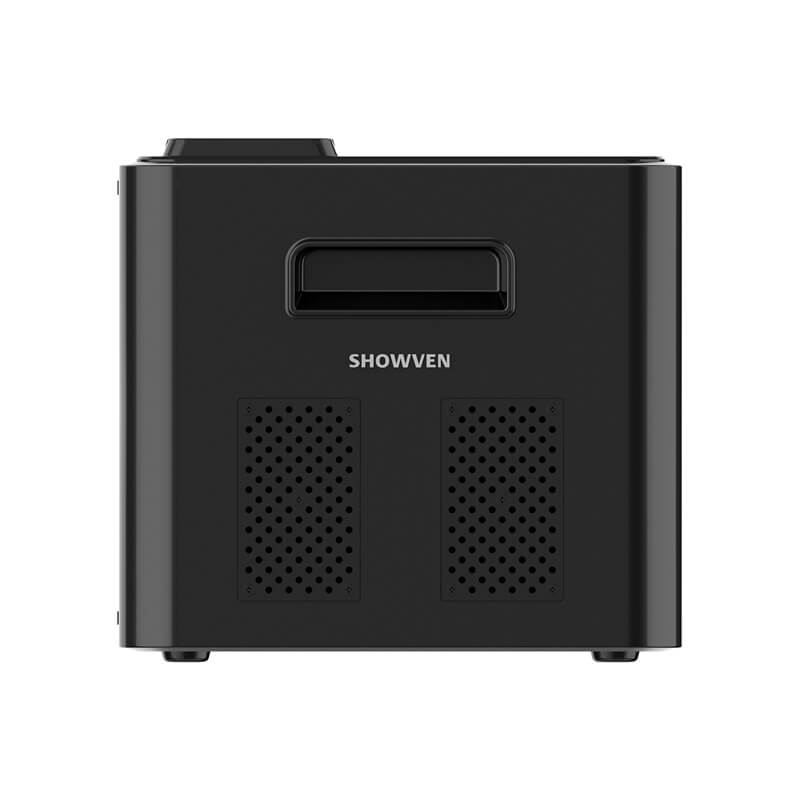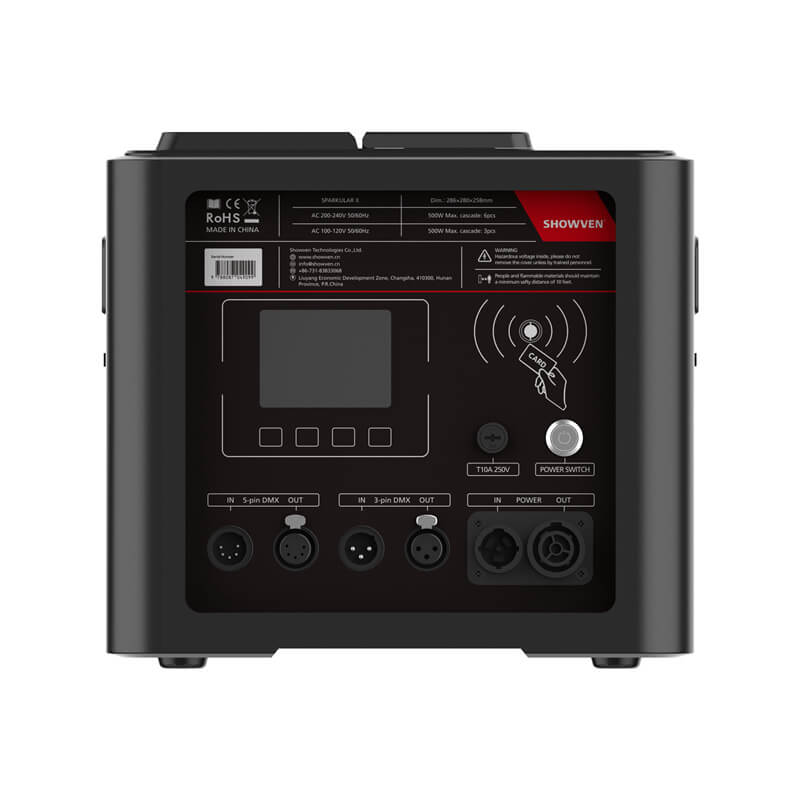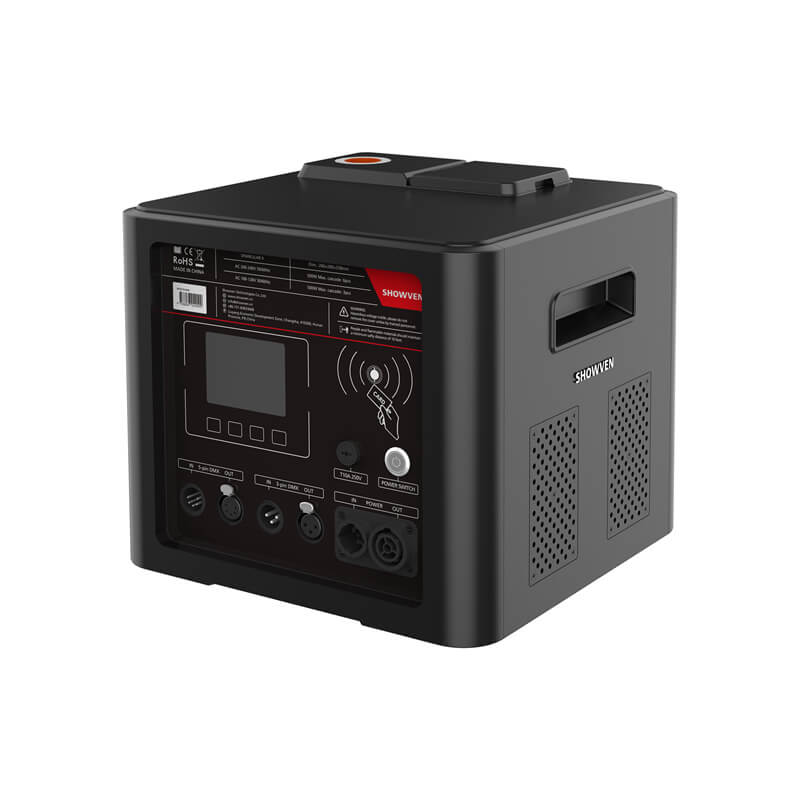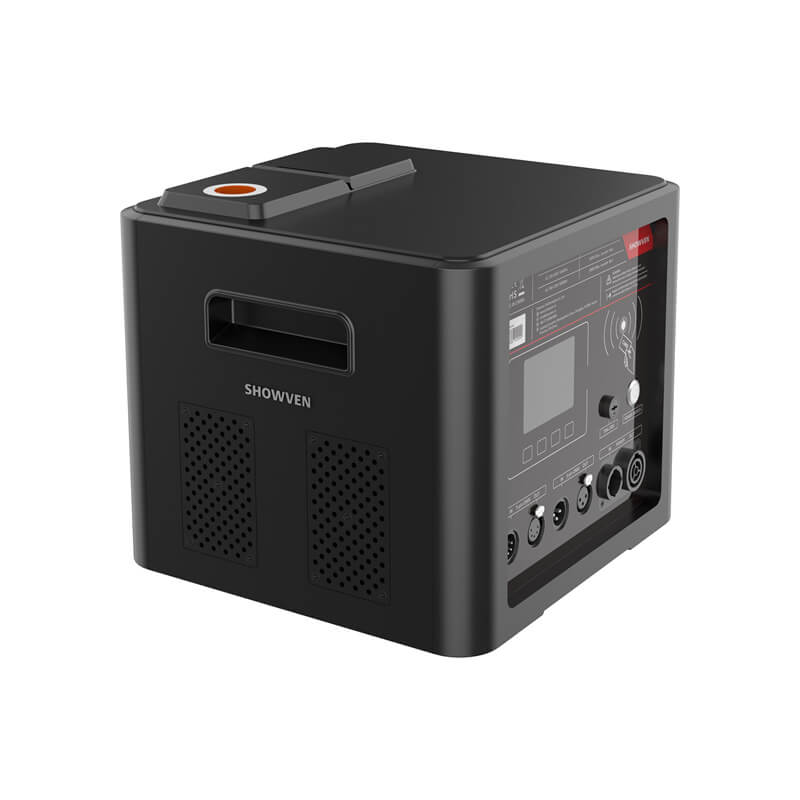 SHOWVEN SPARKULAR II MACHINE
SPARKULAR® II is a brand new upgrade based on patented SPARKULAR® platform combined with valuable feedbacks from our customers,
latest technologies and our years of experiences,. Comparing with the SPARKULAR®, SPARKULAR® II with effect up to 6m, much lower noisy,
more powerful feeding structure and real time motor status monitoring ensure less stuck and safer firing. 3.2" LCD color screen,
touch keypad, flat structure design etc modern features makes it more user friendly when operating the system.
It is an ideal choice for circumstance where low noisy output and higher spark effects are preferred.
Enquiry now
Features and advantages
Adjustable effect up to 6m
Low noisy mode switchable
Optimized feeding structure, powerful motor, minimize the stuck risks
Motor status real time monitoring, safer to use and easier problem diagnosis
New generation output tube, better effect
EU and US patented technology
Aluminum top plate module, sturdy and durable
Rainproof structure, can be used in rain
Flat structure, better for stage layout
3.2" LCD color screen, user friendly operation
Both DMX and wireless remote control
Individual safety DMX address
<<Previous Page
Next Page>>